Case Study: Advance Housing
Highlights:
· Driving Digital Inclusion
· Dovetails with growth of Social Media
· Reduction in hard copy communication
· Easy access for residents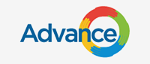 Case Study:
Advance Housing

November 2013
For Advance Housing:-
Martin Hampshire

- Resident Inclusion Manager

Serena Lincoln-Martin

- Housing Administration

Grenville Hague

- Assistant Director of Housing
For Quince Associates Ltd:
Tony Rackham

- Sales & Marketing Manager


Background
Advance is a Registered Social Landlord based in Oxfordshire which supports over 5,000 customers with a disability or mental health problems.
Established over 40 years ago, their defining strategy of putting customers first is as true today as it was back in the 1970's when the organisation was formed.
Ethos
Martin Hampshire explains: "Ours is a customer focused business and everything we do is driven by them. In effect that means they are consulted on all major decisions that we take that will directly affect them. That does mean on occasions that our decision making process takes longer than we would like, but it is absolutely consistent with our core belief of putting customer needs at the very heart of our business and it also means that nine times out of ten the decisions that we come to are the correct ones.
We tend not to do anything that is simply a 'tick box' exercise, because the majority of our activities are undertaken to enhance the lives of our residents, not simply to satisfy some bureaucratic requirement."
Digital Inclusion
Advance was an early adopter for SeeMyData and took the product on board at a very early stage, as its functionality dovetails well with the Advance overall strategy. However initial uptake was slow and visitor statistics were disappointing.
Grenville Hague elaborates: "In 2013 we carried out a customer survey that confirmed that we now have 36% of our residents who have daily access to the internet and this has increased threefold from only a couple of years ago. At the same time that we undertook this work we also looked at the level of uptake for SeeMyData Release 1.0 and those numbers frankly were quite low. Quince Associates then approached us with the Release 2.0 of SeeMyData and for us it was like a light suddenly being switched on. The increased functionality and ease of use were exactly what we had been searching for."
SeeMyData / My Home
SeeMyData for Advance customers is called "My Home" and this name originates from feedback from the residents.
In terms of usage, for Advance and their customers, accessibility is the number one priority and the flexibility offered by SeeMyData Release 2.0 provided the ideal platform for Advance to enhance their resident portal.
Martin Hampshire again: "In our eyes the Resident Portal offered by SeeMyData and the unique needs of Advance are a perfect combination both for our customers and also their support workers. There's no lengthy and complex forms to fill in and there's no waiting in queues, it's simply 'Click, Click, Send' which is absolutely brilliant for our clients."
'The Home File'
Whilst developing their 'My Home' website, Quince Associates also worked with Advance and tailored the SeeMyData solution in a new way that is quite unparalleled. This work has resulted in the production of a 'Home File' which is in effect a reference folder. Every single property in their estate will be sent a hard copy of their very own 'Home File' which stores all of the critical information that customers need.
This hard copy of the 'Home File' is colour coded in line with the 'My Home' website and Advance will update it regularly.

Serena Lincoln-Martin explains: "The idea of a 'Home File' is not new, but we feel we have taken this on to the next level. By working with Quince Associates and gathering feedback from our customer conferences we now have a file that is unique to Advance. It includes photographs of the property, all contact details and even photographs of the relevant Housing Officer. It's a reference folder with a human touch and the customers can keep this at their fingertips. All new residents automatically receive the booklet and log in information and at the same time we are currently rolling out the launch to existing customers. We plan to send out updates on a regular basis, probably quarterly. In addition to this, in order to generate and maintain interest, we will be contacting our residents on a regular basis about 'My Home' and their own 'Home File', this will be done in our quarterly newsletter as well as in features on our website."

Martin Hampshire, the champion of the 'Home File', adds: "A Tenancy Agreement is a mutual agreement that firstly commits the resident to keeping their property in good repair and secondly commits us as a landlord to do everything in our power to ensure the tenure for the customer is smooth and hassle free. The Home File helps both the customer and the landlord fulfil this contract."

Grenville Hague continues: "We have recently undergone a re-branding process and that in conjunction with our launch of 'My Home' will be a major plank of our resident inclusion strategy next year. We aim to have a minimum of 10% of our tenant customers regularly using the resident portal by next Spring and from there we anticipate the roll-out will gather pace. Internally there is already a huge momentum behind this strategy and our plan is to replicate that enthusiasm externally."

Organisational benefits
SeeMyData or 'My Home' as it's known at Advance also offers significant potential savings to Advance Housing.
Martin Hampshire explains: "'My Home' is principally aimed at offering great value and service to our customers but we also feel there will be some tangible benefits to us as an organisation. If we can achieve our 10% penetration target this will almost certainly allow us to reduce the costs that are associated with postage, telephone bills, printing and stationery. At the end of the day this will save us time and money both of which are such precious commodities nowadays."
The future
Advance recognise that not every customer wants to go down the digital route but they are convinced that there is a large number who do want digital access now and with that number growing every day, this view also seems to be reflected in current government thinking.
Grenville Hague sums up:

"Central Government is committed to their Welfare Reform programme, and central to their approach is Digital-by-Default and Digital Inclusion and we feel that SeeMyData and 'My Home' is the ideal vehicle for us to deliver first class service along these lines to our customers.

"Going forward we anticipate that our Portal will be available on whatever hardware the customer is using, be that smart phone, tablet or digital TV. This dovetails nicely with the exponential growth of social media and we see the two very much hand in hand. The natural progression from there is to include videos as a method of communication both from us to our residents and vice versa. Consequently, we anticipate a dramatic reduction in hard copy and one to one communication. This will make the lives of our residents far more straightforward and will give them an easy access to the centre of our business.

"Quince Associates have indicated to us that this is exactly how they see their product developing in the future."